C7 ACERT™ Dry Manifold Engine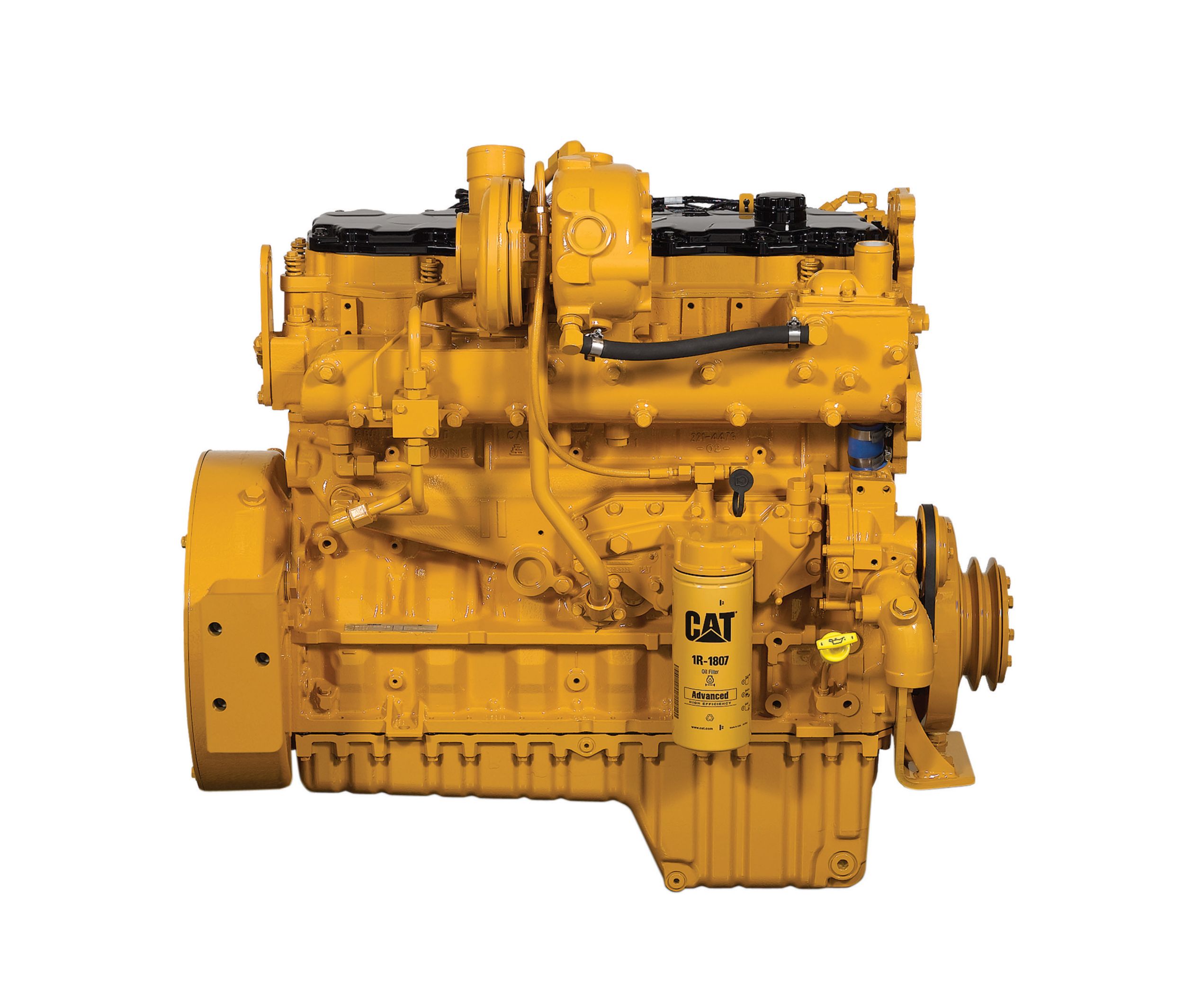 C7 ACERT™ Dry Manifold Engine
Cat C7 ACERT engines are the ideal solution for your demanding operations in the oilfield. Decades of field operation and intense research and development allow Cat C7 ACERT engines to deliver excellent performance with low operating costs and emissions. Applications powered by C7 ACERT engines include pump skids, acidizing units, cementing units, coil tubing units, and hydraulic power units. Cat engines are backed by the worldwide network of Cat dealers ready to support your operation with technical support, service, parts, and warranty. The C7 ACERT engines, with ratings: 168-224 bkW (225-300 bhp) @ 1800-2200 rpm, meet China Stage II, EPA Tier 3 equivalent, EU Stage IIIA equivalent emission standards. They are available using U.S. EPA and EU Flexibility, and for other regulated and non-regulated areas.
General Specifications
Minimum Rating

225BHP

Maximum Rating

300BHP

Governor and Protection

Electronic (ADEM™ 3)

Aspiration

Turbocharged-Aftercooled

Displacement

441.8in³

Flywheel and Flywheel Housing

SAE 1, 2, or 3

Flywheel Teeth

156 (SAE 1), 134 (SAE 2), 126 (SAE 3)

Rotation from Flywheel End

Counterclockwise

Stroke

5in

Bore

4.3in
Emissions
Emissions

EPA & CARB Non-Road Tier 3, EU Stage IIIA, IMO Tier II
Capacity for Liquids
Lube Oil System - Refill

4.8gal (US)
Dimensions
Weight

1386lb

Height

40.6in

Width

29.9in

Length

41.4in
Equipment
Air Inlet System

Turbocharger, air to air aftercooled
Air inlet, LH side facing front 79.0 mm (3.11 in) connection

Control System

Electronic governing, PTO speed control
Programmable rating
Cold mode start strategy
Automatic altitude compensation
Power compensation for fuel temperature
Programmable low and high idle and TEL
Electronic diagnostics and fault logging
Programmable monitoring system (engine speeds, temperature, pressure)
J1939 broadcast (diagnostic and engine status)
Automatic variable timing, electronic
All engines shipped at max rated rpm

Cooling System

Thermostats and housing, vertical outlet
Jacket water pump — belt-driven, centrifugal
Water pump, inlet RH front vertical inlet (pointing down)

Exhaust System

Exhaust manifold — dry
Front turbo exhaust

Fuel System

Hydraulic Electronic Unit injection (HEUI)
Fuel filter — secondary, LH front (2-micron high performance)
Fuel transfer pump — LH front
Fuel priming pump — LH front

General

Vibration damper
Paint — Cat yellow
Lifting eyes
Electronic installation kit (connectors, pins, sockets)

Lube System

Crankcase breather, LH side
Oil cooler, RH
Oil filler, front top valve cover
Oil filter and sampling valve, RH
Oil pan, front sump, 31 L (33 qt) oil change capacity
Oil dipstick, LH rear
Engine oil pump (gear-driven)
Engine shipped without oil

Power Take-offs

Crankshaft drive pulley — 2 grooves, 190 mm (7.5 in) diameter, 22.3 mm (0.88 in) wide
Optional Equipment
Air Compressor

Air compressors
Air compressor governor

Air Inlet System

Air cleaners
Precleaner
Air inlet elbow
Air shutoffs

Charging Systems

Charging alternators
Alternator mountings
Alternator belt tensioner
Alternator pulleys
Alternator guards

Cooling System

Radiators
Fan drive and pulley - f/u/w radiator packages
Fans f/u/w radiator packages
Coolant level sensor
Fan drive mountings
Fan adapters
Fan adapter for blower fans
Fan pulleys
Fan height instructions
Vee belts for customer-supplied radiators
Suction fans and blower fans
Water inlet elbows
Dry charge coolant conditioners

Emissions Certification

Exhaust System

Flexible fitting
Turbocharger exhaust outlet adapters
Elbows, flange, pipes, clamp
Rain caps
Manifolds
Mufflers

Flywheels And Flywheel Housing

Fuel System

Flexible fuel lines
Water separator and fuel filters
Fuel cooler

General

Instrumentation

Gauges and instrument panels
Interconnect harnesses
Voltmeters
Gauge mounting
Ammeter

Lube System

Oil pan
Drain and cover
Oil level gauges
Remote oil filter
Oil fillers
Lubricating oil
Fumes disposal

Mounting System

Structural steel base
Front engine support
Rear engine supports

Power Take-offs

Enclosed clutch
Clutch supports
Flywheel stub shaft
Hydraulic pump drives
Hydraulic gear pumps

Starting System

Starting Aids
Electric Starting Motors — 12V and 24V
Battery Sets - 12V and 24V (dry)
Battery Cable
Interested In This Product?