Emergency Transfer Load manager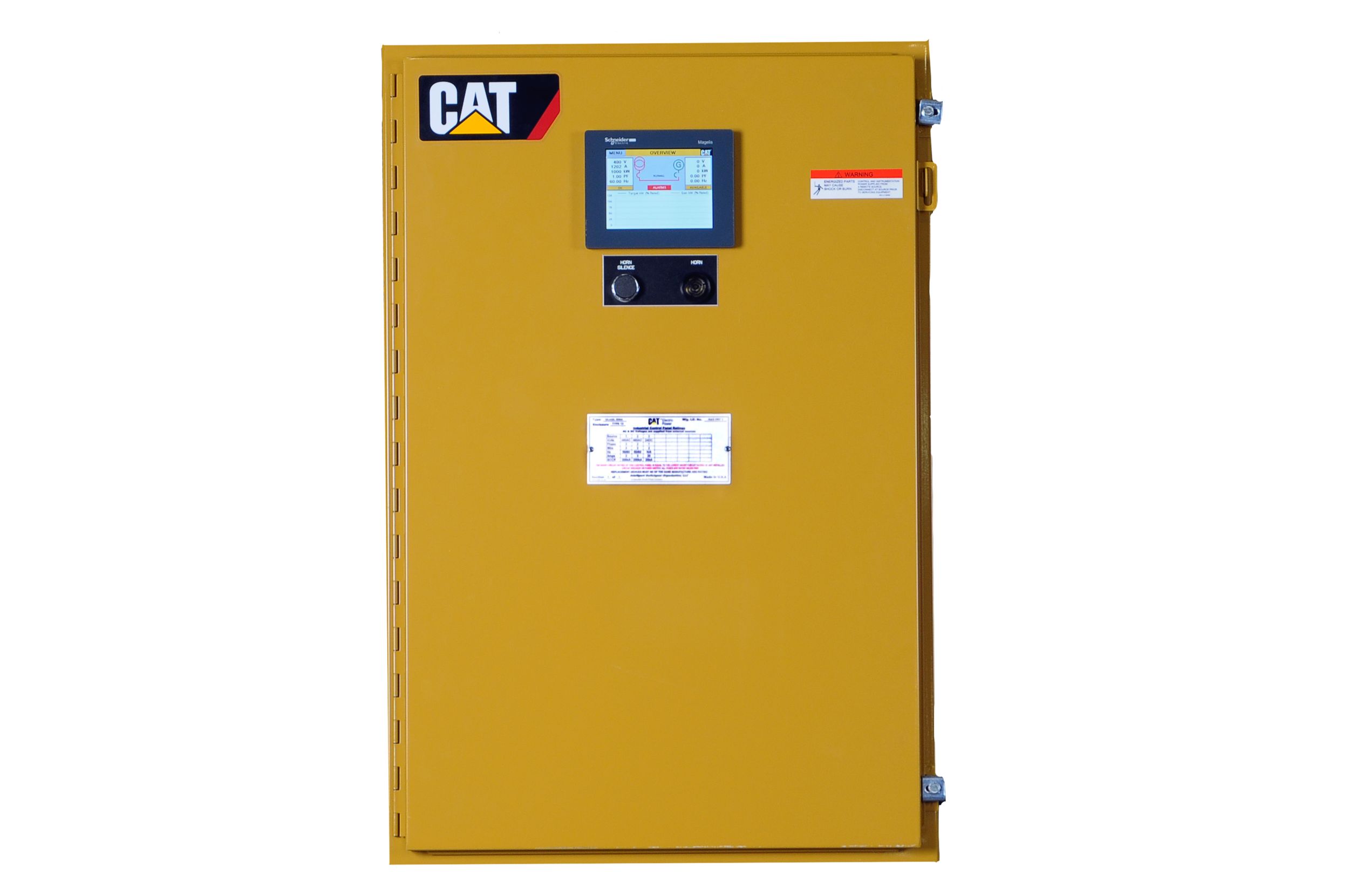 Emergency Transfer Load manager
Generator Protective Devices
ANSI Protective Devices

15/25. 27/59, 81 O/U, 32, 40, 50, 51
Utility Protective Devices
ANSI Protective Devices

15/25. 27/59, 81 O/U, 32, 40, 47, 51, 86
Environmental Parameters
Certifications

IBC, CBC, UBC, & OSHPD Certified

Control Panel Enclosure

NEMA 1 or NEMA 3R Freestanding Construction

Low Voltage Standards

NEMA SG-5, CSA,ANSI C37.51, ANSI C37.20.1, UL1558 or UL 891, NFPA 110, NFPA 99 and NFPA 70

Medium Voltage Standards

NEMA SG-5, ANSI / IEEE C37.20.2, CSA-C22.2 No. 31-M89, EEMAC G8-3.2, NFPA 70, NFPA 99 and NFPA 1110

Storage Temperature

-20°C to +60°C

Operating Temperature

0-50°C
Technical Summary
Application

LV and MV (208V-32kV)

Modes of Operation

Utility Import, Export, and base load operations, Peak shaving, and Emergency Standby. Closed Transition to/from Generator Power

Configuration

Wall mounted paralleling control system that monitors and controls a single generator and a single utility.
Equipment
Instant Auto Selector Switch

Allows user to return sysem to automatic in the event of a touchscreen failure

Spare Inputs And Outputs

3 digital inputs and 6 relay outputs programmable from the HMI
Optional Equipment
Supplemental Hardware 25 Device

Provides additional discrete synchronization protection
Interested In This Product?