CTX Series Automatic Transfer Switch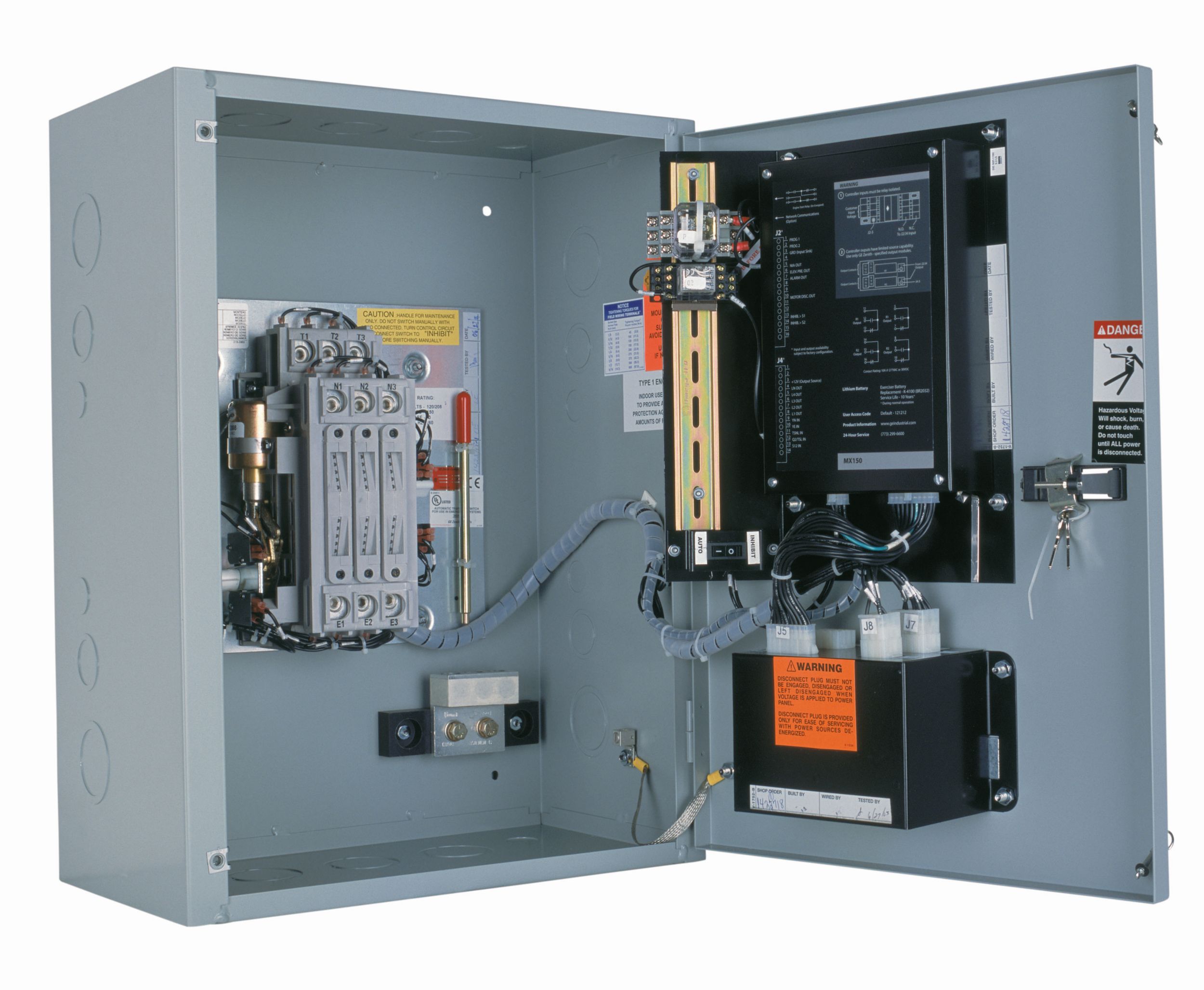 CTX Series Automatic Transfer Switch
Cat® CTX Series switches are built for residential and light commercial applications requiring the dependability and ease of operation found in a power contactor switch.
Voltage sensing and system control is performed via a state-of-the-art microcontroller located on the cabinet door.
Technical Summary
Rating Range

40-400A

Transfer Type

Open transition

Switch Type

Contactor Based
Equipment
The Unit Is Available In Open Type, Nema 1 Or Nema 3r Enclosures. The Mx-60 Control Panel Adds A User Interface And Functionality, Including:

Indicating LEDs for power availability, switch position and load energized
Pushbuttons for test, exercise set, timer bypass and program cancel
Special status annunciation of in-phase transfer and times operation
Selectable 7, 14, 21 or 28 day (factory set 28 days) generator exerciser timer
Diagnostic LED indications in logical one-line configuration

Additional Options Include:

A3/A4 Auxiliary contacts (1 each) closed in utility and generator positions
Special timer settings
Interested In This Product?